To keep track of the different stages this blog has been through, as well as the interviews and guest posts I've had the opportunity to be apart of, I decided to create a best of all time page.
One of the primary reasons I blog is to document the process to FI. It's always interesting to reflect back on blog posts to find out if you still share the same perspective.
It still kind of shocks me that this blog began through taking a year off.
I'll always be grateful for the mini-retirement chapter of my life and for what I was able to learn about myself from the experience.
With that said, many of the blog posts listed below establish the foundation of this blog.
In addition, they were chosen based off engagement, page views, and personal preference.
Enjoy!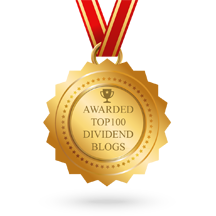 Interviews and Guest posts
Why I made the life altering decision to quit the 9 to 5 – Guest post on Apathy Ends
What's The Most Cheapskate Thing You've Ever Done? – Contribution to Doubling Dollars
4 Reasons Why it's worth is to fail as an Entrepreneur – Guest post on makin the bacon
Q&A SIXTEEN | Reverse The Crush – Interview on The Pursuit of Happiness
Investing and Money
View Yourself as a Business to Save Money
My worst investing mistakes, EVER!
An Investment Strategy to build a cash flow machine
Trade notes: 3 Advantages to trading the US
Trade Notes: Results After 55 & Revisions for May
Why you should manage your own portfolio
9 reasons why saving is more important than paying off debt
Blogging 
That's what the F—K you do!—To become a Successful Blogger
5 crucial concepts to remember as a blogger
Mini-retirement
Why taking a Year-off is awesome AF
Ultimate Reflections on Mini-retirement
Reflections on Mini-retirement after 10 months
9 changes since escaping the 9 to 5
Quitting the 9 to 5 was less risky than you think—6 reasons why
Journal | Reflection | Miscellaneous 
Why I have no choice but to pursue Financial Independence
The 100th RTC Post: Connecting The Dots